Another week has passed, but it was a relatively good week mentally for me as my focus was on a week planned in a local game reserve at the beginning of June. This was despite the fact that there had been no confirmation that the current lockdown status would be changed to allow travel between provinces. It might seem petty for me to be considering a week in the bush while our country is reeling from the pandemic, but it has been my beacon in this storm of uncertainty that is presently the norm. So, much like a sailor looks for the guiding glow of a lighthouse to steer a safe course, this trip to my favourite game reserve had been doing the same for me. As the only dates currently on my year planner (other than birthdays) it offered me a glimmer of hope and the faint promise of normality.  As a travel writer specialising in game lodges and wildlife photography, this trip, which had been planned in February, would have been an early birthday present to myself…albeit a working trip for a magazine article that I have been working on since the beginning of the year.
My suitcase was packed, which is unusual for me, given the fact that I really do not like packing. Actually, it has been ready since the beginning of lockdown…a rectangle of hope in an ocean of fake news and miscommunication as to just when the situation might change and the restrictions would be lifted enough for me to travel… All seemed to be on track, until…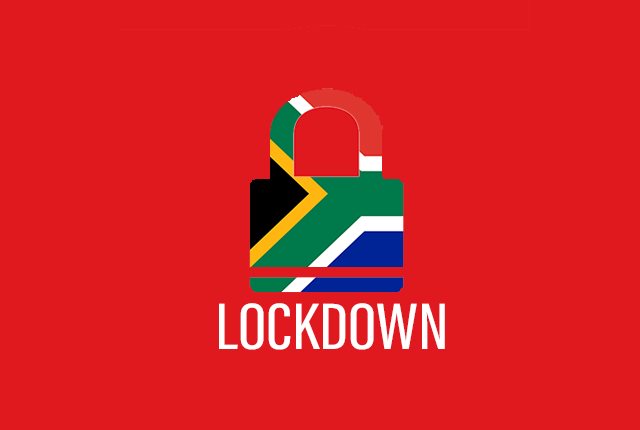 "It will NOT be lifted soon", was the message from our President when he stepped up to the microphone recently, his first update in 20 days. Yes, I understand that he is caught between a rock and a hard place, but the sliver of hope that I was looking for was not forthcoming. Even though he did mention that we might go from Level 4 to Level 3, long-distance travel would still not be allowed. And yet I clung to the hope that the situation might change in the run-up to my taking to the highway at the beginning of June. I was hesitant to send emails to the lodges concerned, enquiring about their status as I suppose that I was fearful of what their response might be. And I certainly did not want to manifest any negativity that would add to my stress levels that have had me teetering on the brink. However, despite all my positive thinking, I received the expected emails from the lodges in quick succession earlier this week.
First to arrive was the email from Tuningi Safari Lodge. Given the fact that all three lodges I was scheduled to visit are in the same reserve, I knew that the other two emails would be arriving sooner than later. (Yet still, in the deep recesses of my sub-conscious, I was hoping that this would not be the case) This would have been my third visit to this particular lodge and I was really looking forward to being back there. Their guides have had good results with Pangolin sightings and I was hoping to see my second (possibly third) one on this trip.
 Strike one! A postponement, not a cancellation.
It would have been my second visit to this lodge, that has one of the best hides that I have spent time in. The Big 5 sightings I enjoyed both during the day and late into the evening were special and being within less than 5 m of an elephant is quite an experience. The email from The Bush House gave me my second strike, and I was batting 0 for 2. Another postponement until such time as the lodge and the reserve reopens. The lodge owner mentions in her email that they cannot even accept deliveries, neither can they leave the reserve unless they have permits and permission.
 Strike two! Another postponement.
And finally, 3 and 0 as the email from Jaci's Lodges landed in my inbox. Like the other two lodges, this would have also been a return visit. I was hoping to spend time in the new hide that has been built in the dam at the front of the property, but it looks that that will have to wait!
To mix metaphors: Strike THREE! Do not pass go, Do not collect R200.00.Yet another postponement. So near, yet so far away.
In order to keep myself occupied and my mind OFF the fact that I will not be back on the road any time soon, I am doing a series of Zoom interviews with friends both in and out of the travel industry. I was hoping to include these lodges, however, it seems that the internet connectivity in the reserve is not stable enough to sustain an interview…so I will have to wait until I finally make it to Madikwe Private Game Reserve before I am able to sit down with the various management teams and have those overdue interviews.
Those who read my COVID-19 diary posting last week might remember that I was in a very dark place. Assailed my negativity and the anguish of being kept in the dark by those who had (and still have) the power to do so. Although I have had to postpone this trip all of the lodges have said that I will be welcome to return as soon as they are given permission to open and I am allowed to travel.
To paraphrase Captain James T. Kirk of the Starship Enterprise…"It is (not yet) time to go boldly where no one has gone before".
For now, my suitcase remains packed, not only as accommodation for my Executive Assistant but in the hope that when the clarion call comes allowing the reinstatement of travel, I will be ready and waiting.
All images are the copyright property of
and may not be used without permission.